Open Technician Positions – We Want YOU!
Ryder Maintenance Training Programs
Get To Know Us
Welcome Diesel Technicians
Want to hear directly from our Ryder Shop Employees? We've got even more of their feedback here: Charlie from Ryder - YouTube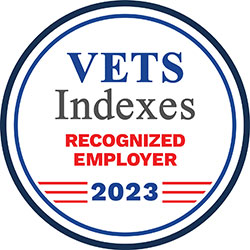 Vets Indexes Recognized Employer 2023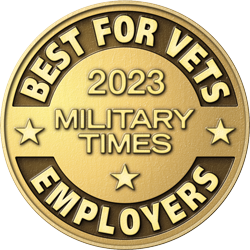 2023 Military Times: Best for Vets Employers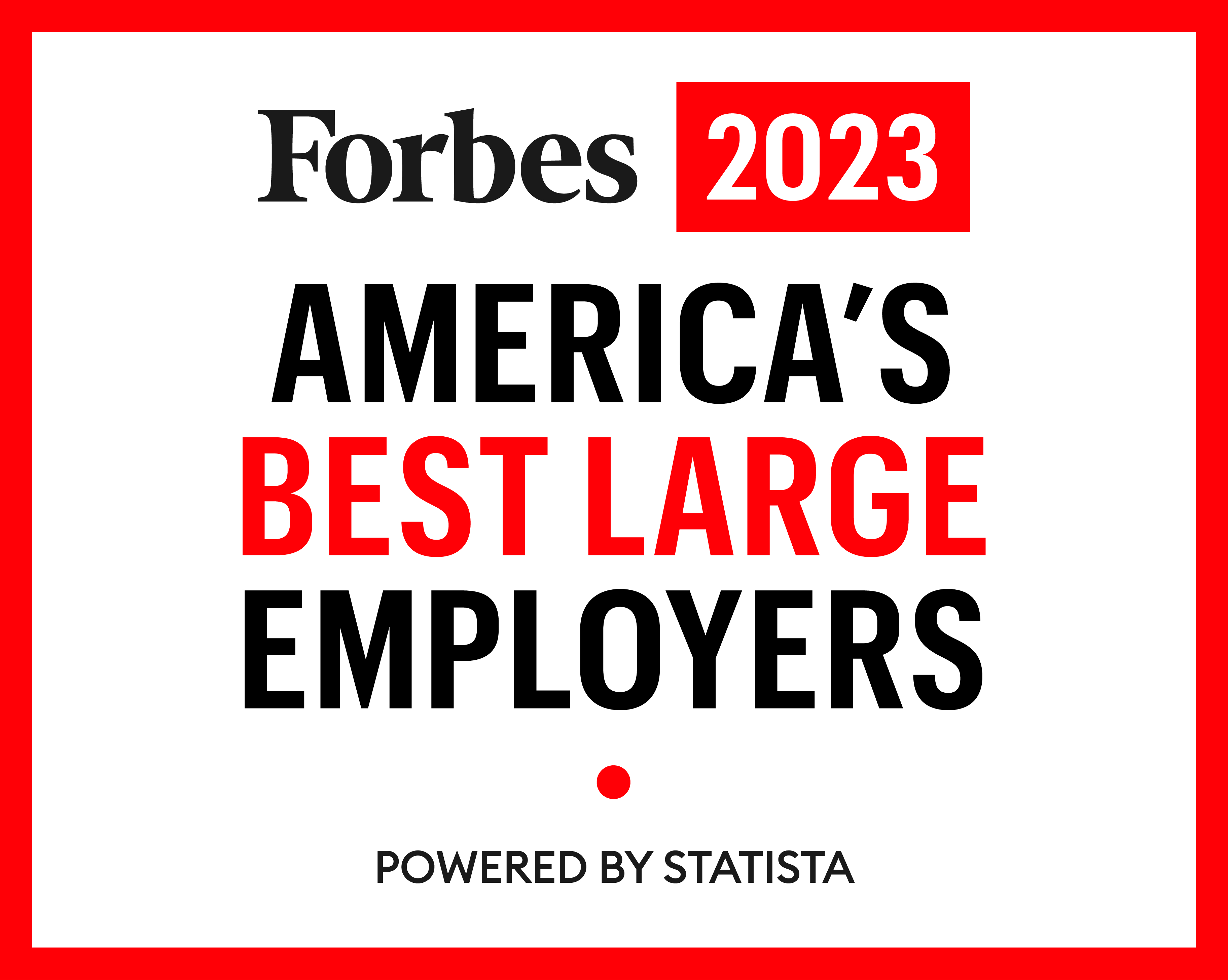 Named one of America's Best Large Employers by Forbes in 2023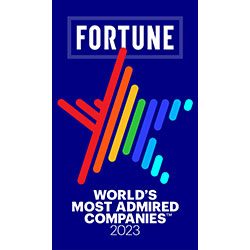 Named one of the World's Most Admired Companies by Fortune in 2023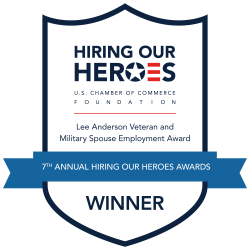 Named Finalist for the U.S. Chamber's Seventh Annual Hiring Our Heroes Award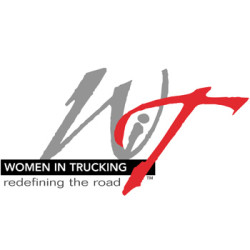 Ryder Partners with Women In Trucking to Award Scholarships to Women Pursuing Transportation Careers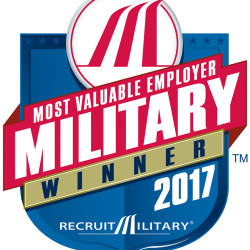 Named Most Valuable Military Employer by CivilianJobs.com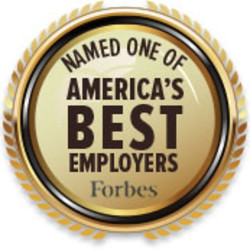 Featured on Forbes' List of Best Employers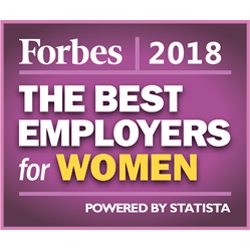 Forbes 2018 The best employers for women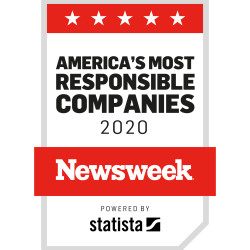 Awarded America's Most Responsible Companies in 2020 by Newsweek
Benefits – We Take Care Of YOU
401k Savings Plan
With company match as well as discounted stock purchase plan
Personal Time Off
80 hours of PTO accrued in your first year and 12 weeks of paid Maternity Leave plus an extra day of PTO for Veterans
Health Insurance
Including Dental, Eye, Prescription and Company Contributed HSA – Beginning at 30 days
Employee Discounts
Vehicles, Wireless Plans, Electronics, Appliances and more
Hear from our team about why they joined and continue to grow at Ryder.
People are the Key to Ryder's Success.
Hear From Our Shop Employees
"The Pathway Home Program provided me with the tools to successfully continue my career outside of the Army. Within one year on the job, I was promoted from Technician Two to Technician Four due to the advanced training provided to me during my time in the program. I am currently the Technician in Charge at my location which provides service to over 300 Ryder vehicles."
- Charles Nutter, TIC
"My road to retirement has been an emotional one. Finding a new purpose has given me many sleepless nights. Ryder's Pathway Home Program has helped me find my new purpose as I transition after serving more than 2 decades in the U.S. Army."
- Jason Smith graduated the Ft. Campbell/Clarksville, TN PH Training Program and is now the Ryder Instructor/Trainer for the Ft. Campbell/Clarksville, TN PH Training Program.
"I chose Ryder because they provided me the opportunity to turn my hobby into a rewarding career. Their TIT program allows one to earn a living while learning a trade, along with learning Ryder's protocol and procedures. This program helped me to excel from an entry level service employee to a technician in charge in only 5 short years."
- Dylan Eichholtz, Tech in Charge, with Ryder since Sept 2017
"I've always wanted to be a diesel mechanic. Ryder's Tech Trainee program offered me the pathway to learn. I started out on the fuel island in the program, did a 6-week training course, and came back to the location to finish the program. When I returned from training, I applied my knowledge that I learned doing PMs and repairs. I was lucky enough to have a T2 position open at my location, which I applied for. My manager felt that I had succeeded in my program and promoted me into the opening. I love that I can continuously learn and every day is something different and a new challenge."
- Justin Graham, T2 Ryder Buford
"The reason I like working for Ryder is the huge amount of growth and learning possibilities there is for you like the training programs and in person classes."
- Justin Bernier from the Manchester NH location 0105
"What I love most about Ryder is knowing my voice is heard, valued, and also encouraged as part of the Ryder family. From our technicians to management I know that I'm viewed as an equal member at my location. And with having that knowledge in an ever changing, ever evolving industry, I know that I am now, and will continue to be Ever Better at Ryder."
- Charles Booker SE hired in March 2018
Congrats to our Top Techs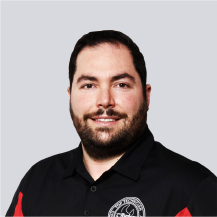 Chris Johnson, Technician IV, Top Tech in 2022
MY RYDER HISTORY
I have been with Ryder 22 years, working for 15 of those years as a technician.
WHAT I LIKE BEST ABOUT BEING A RYDER TECHNICIAN
It's satisfying when I get a unit fixed and back on the road, especially if it has been a difficult repair or diagnosis. I like a good challenge!
WHAT I LIKE ABOUT TOP TECH
I'm competitive, so that is the first thing about Top Tech that interests me. It is also a challenge and an opportunity to learn more. I made it to the Championship Round in 2016, held in Washington, DC, and my wife and I enjoyed every minute. I'm looking forward to taking in all the sights and sounds of Milwaukee, especially the Harley Davidson facility.
MY CAREER ADVICE
For anyone who wants a successful career as a technician, I would suggest the following: be eager to learn, be a hard worker and don't be afraid to ask questions.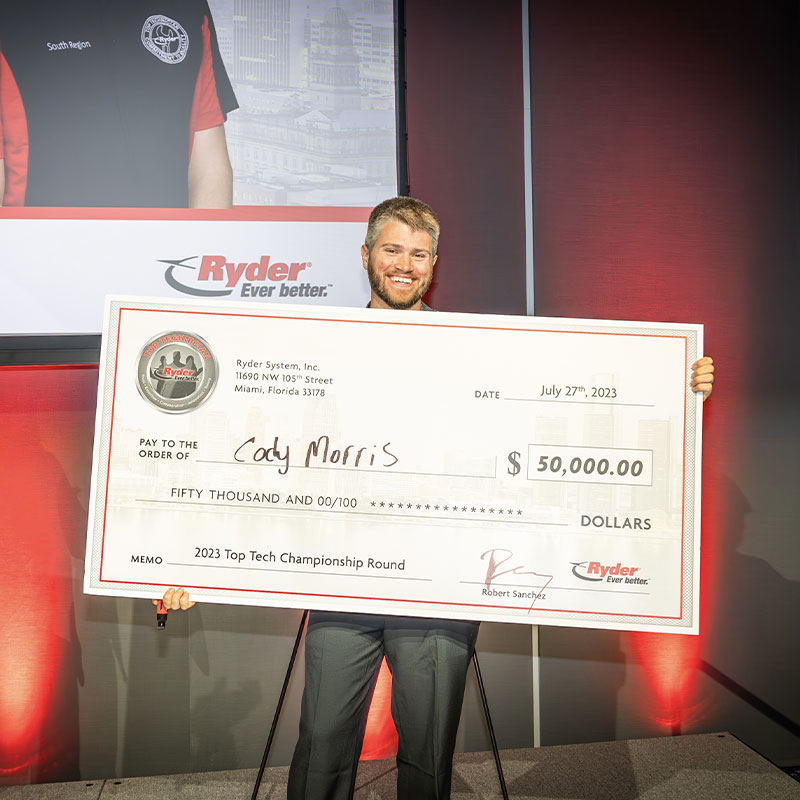 Cody Morris, Technician in Charge, Top Tech in 2023
MY RYDER HISTORY
I started working at the Hebron, Kentucky Ryder location twelve years ago as a technician 1.
WHY I ENJOY TOP TECH
I became a technician because I like to work with my hands and solve problems. It feels great when I am able to help someone get back on the road. In some cases, it is no small thing, and in that moment, I am a hero. A truck driver was able to get to his daughter's birthday party after I helped him in a pinch, and that felt great.
WHAT I LIKE ABOUT TOP TECH
I like competing in Top Tech because I like the competition aspect, and I like to see how I measure against some of the great techs in the company.
MY HOBBIES
My hobbies include riding motorcycles, cycling, hiking, kayaking and many other outdoor activities.
Meet Cody Morris, Ryder's 22nd "Top Tech" champ | Fleet Maintenance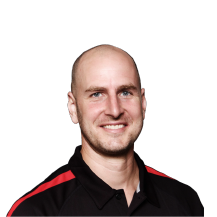 Wade Robinson, Technician in Charge, Top Tech in 2021
MY RYDER HISTORY
I am based in London, Ontario and have been with Ryder for nine years. My first position with Ryder was as an apprentice technician. I have been encouraged in my career by my friend and teammate, Ken Bilyea (2019 Top Technician).
WHY I ENJOY TOP TECH
I enjoy competing in Top Tech because it is an excellent platform to test your skills, and it encourages continuous learning.
MY FAVORITE THING ABOUT BEING A TECHNICIAN
Being a technician allows me to stay current with the industry and advancing technologies.
MY FAMILY AND HOBBIES
My wife Ashleigh and I have a daughter Ellie (age 5) and a son William (age 3). Our dog Zoey is also a part of the family. My favorite activities involve spending time with the family hiking or at the beach, as well as fishing with the kids.
Technician Referrals
Nobody can prepare a potential Ryder employee for what they can expect like a current employee and we want to reward our Ryder Family for helping us bring in the top talent in the industry. Technician Referral Bonuses range from $1500-$4,000 per referral!
Development - At Ryder, being a technician is about more than working on some of the highest quality vehicles in the business. It's about mentorship and being trained and certified in the most recent technologies. It's about working on a variety of vehicle models, brands, and types. But most importantly, it's about having the chance to advance in your career, while experiencing the responsibility, compensation, and learning environment that only Ryder can offer. Progressive Career Development Training to include programs such as OEM Technical Training & Diagnostic Tool, Future Leaders Program, Front Line Leaders, Management Development Programs I & II, Women's Leadership Forum.
Veteran Approved - Ryder has long been a supporter of military veterans and their families. Since 2011, Ryder has hired 13,700 veterans and today veterans represent 9% of our workforce. In 2021 Ryder was awarded the Forbes "Best Employers for Veterans". We are so appreciative of all of your sacrifice, come find a rewarding career in a military friendly company that knows what you're looking for. With over 690 veteran technicians at Ryder, you will find a welcome home.
Rewards and Recognition - Automotive Service Excellence (ASE), Productivity Incentive (Operational Excellence Incentive / Technician Performance Composite (TPC)), Top Tech Recognition Program

Automotive Service Excellence (ASE): Ryder rewards $100 to Techs for who obtain a passing grade (certification) for each Ryder approved ASE test, with a maximum incentive of up to $700 for passing all seven Ryder approved ASE tests. Ryder will also reward $100 for each recertification. Ryder will reward an additional $500 one time to any tech who:

Becomes an ASE Certified Master Medium/Heavy Truck Technician, and
Passes T8-PM Inspection test

Technician Performance Composite (TPC): Quarterly incentive program based on job/role in the organization and the aggregate performance in the evaluated Quarter period. All employees in good standing in each job classification at all locations are eligible for the awards.

Operational Excellence Incentive: The Program will reward up to $500 to eligible technicians on a Quarterly basis according to the Technician's Performance Composite (TPC).

The Ryder Top Technician Recognition Program is an annual program designed to identify, recognize and reward Ryder's best technicians.

A Top Tech Technician is one who: Is committed to safety, Has excellent technical skills, Follows Ryder-established policies and procedures, Communicates well with customers Is interested in training and embracing new technology
Our qualifying Top Techs get the royal treatment with all expense paid trips to compete in the regional and final round! For the final round, they are wined and dined along with all expenses paid for their spouses to come cheer them on as they compete for huge cash prizes!
Each year we have up to 10 Techs rewarded with cash prizes ranging from $10,000.00 to $50,000.00!!

Technician Tuition Repayment Program - Available for new hire technicians who have completed a degree from an accredited Technical school within the previous 12 months from their date of hire with Ryder.
It's all about you - You may think you know Ryder and what we do, but today's Ryder has much more to offer than you might think. Let us show you how you can find a great and rewarding career, with the flexibility, earnings and home time you deserve!
Know someone that is also looking for a great career? We pay our employees at least $1,500 for every Technician referral. It's easy send them here.